A.V.A Live Radio Behind The Music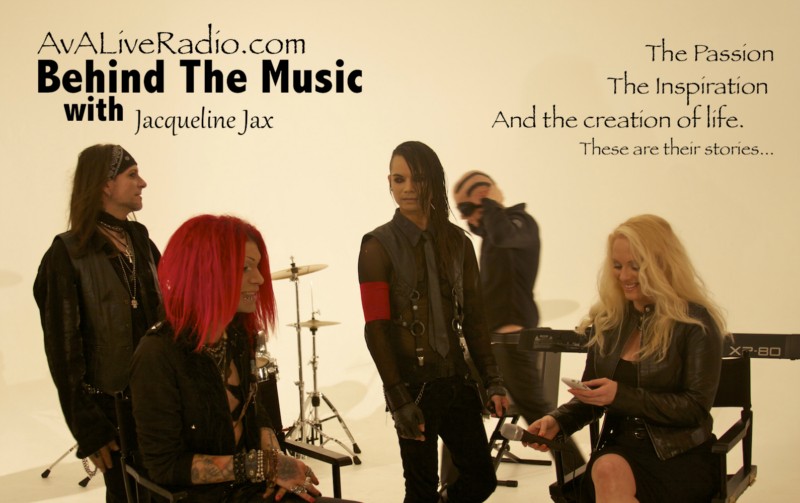 A.V.A Live Radio :: WHO WE ARE
I'm Jacqueline Jax, producer and host of A.V.A Live Radio, "The Voice of the New Music Generation."
www.AvALiveRadio.com
is an indie radio station solely dedicated to helping the struggling independent artists in a new and innovative way. Our station not only provides new artists with a platform to tell their story, we get their music heard by finding just the right people to get the music in front of. From movies to management, we don't only play the best independent artists from around the world, we are working hard behind the scenes to get their music heard by industry professionals who are already searching for movie sound tracks, indie artist tours, commercials, events, and recording contracts. In addition, A.V.A Live Radio also provides a mentoring program where artists give back to other artists, educational resources on the music industry as well as personal and business branding from industry professionals in our community to those who need help thru our Game Changers Series interviews. We are committed to staying a 100% Commercial FREE Radio station, free from censorship just like the independent artists we support.
ARTIST MENTORING PROGRAM
Something that you may not be aware of is our mentoring program that happens behind the scenes. Every artist who submits music for airplay is reviewed and evaluated by knowledgeable music industry professionals for recording quality, vocal ability and creative originality. If an artist isn't ready to go live, we provide them with an experienced mentor to help them with guidance. The amazing people who mentor for A.V.A Live Radio are all talented artists and music industry professionals happy to give back to our music community because they believe in our vision and know how important this step is to a new artist.
A PLACE TO GROW
Artists need encouragement, knowledge, experience, and a place to grow. A place with no boundaries, no limitations, a place where they feel comfortable being themselves. As an artist myself, I have looked to surround myself with supportive people and consider myself very lucky to be a part if this amazing community that has gathered around the A.V.A. As the host of this amazing show, I have had the ability to see first hand what this station has brought to new artists over the three years we have been working towards this vision and I know that we make a difference in people's lives and I believe that this station has the capabilities to help people all over the world on levels of education, inspiration, creativity, culture, and community. I am so excited to see you all become a part of our A.V.A Live Radio Team.
RISKS AND CHALLENGES
Producing a weekly completely independent show is not easy, especially with no operating budget and only volunteers to help. Despite our limitations, we have been doing it successfully for 3 solid seasons and are setting a first goal to triple our programming. if we reach our fund raising goal to have the proper resources to support it.
OUR COMMUNITY
Our active community of creative people from all around the world is expanding every day but keeping all these amazing free services going takes equipment and resources. Now that we have perfected our process, it's time to ask for your help. As this is our 3rd year anniversary, I'm asking for you to join me in our quest to make a difference.
DONATIONS
Calling ALL artists and music lovers! The A.V.A has been there for you, now your help is needed. Spread the word to your social pages and email lists because this is going to help all of us get connected and rise to the next level. This is a non-profit station and all funds will be used to increase the amount of shows on our programming schedule so more artists will have this opportunity for exposure. Your help will also allow us to triple our artist mentoring program, hire some talented help, give opportunities to reporters to bring in stories and music coverage from your home towns, expand our reach to a wider audience, and bring in some new updated technology to bring you the best quality programming possible. Our foundation has been poured, now this is your turn to help us move into the future of Internet radio.To make OUR dream a reality, we are simply turning to our listeners and fellow artists to support A.V.A Live Radio with your donation and keep the music ALIVE. Our goal is to raise $150,000 for the 2014 programming. I hope you will help us. We have some amazing sponsor gifts and opportunities for those who are able to donate $25, $50, $100, $500, $1000 or more but whatever the gift, $1, $5, $10, $20… please know that we are very grateful and we want to extend our sincere thanks to you for your generosity and support of the independent artist. The A.V.A is a family and we love having you on our team. We understand that contributing money may not be an option to everyone. That's ok. Our broadcast is open to everyone around the globe, whether a donation can be made or not. If you are unable to donate at this time, remember that one of the best ways you can support A.V.A Live Radio is by telling your friends about us!This is an amazing cause and as you know we are dedicated to encouraging and supporting YOUR Dreams and Aspirations. The A.V.A is behind you all the way!!! Thank you for supporting us.
DONATE NOW : Here
SPONSOR GIFTS
$25: A 25 second "Shout Out" on our show. You can send us a message or we can read it for you. Use this "Shout Out" to announce your business, news, event or even a personal message to your friends. You can even get creative and record you own and we will play it for you.
$50: A "Shout Out" + a personally autographed photo from our host, Jacqueline Jax + a banner add for 1 month.
$100: 2 different "Shout Out"s on our shows + a banner add for2 months.
$250: You will receive all the items from the first 3 packages + be listed on featured episodes as a sponsor and have your banner add on our main web site running for 3 months. We also work hard at building your social media pages with our community members and involve you in our "Links to Love" posts. (See sample: http://wp.me/p1Fv4O-1YS)
Special thanks to all the Artists for supporting our station and congratulations to Orange Avenue for being selected as our pick for this years 2014 theme song.
ORANGE AVENUE : "ONE SHOT"
The New A.V.A Live Radio theme song for 2014
www.facebook.com/orangeavenue